Become reseller in Second Life !
Thanks for your interest, have fun an earn money playing the reseller.
Conditions
You must Own or Rent a shop in Second Life.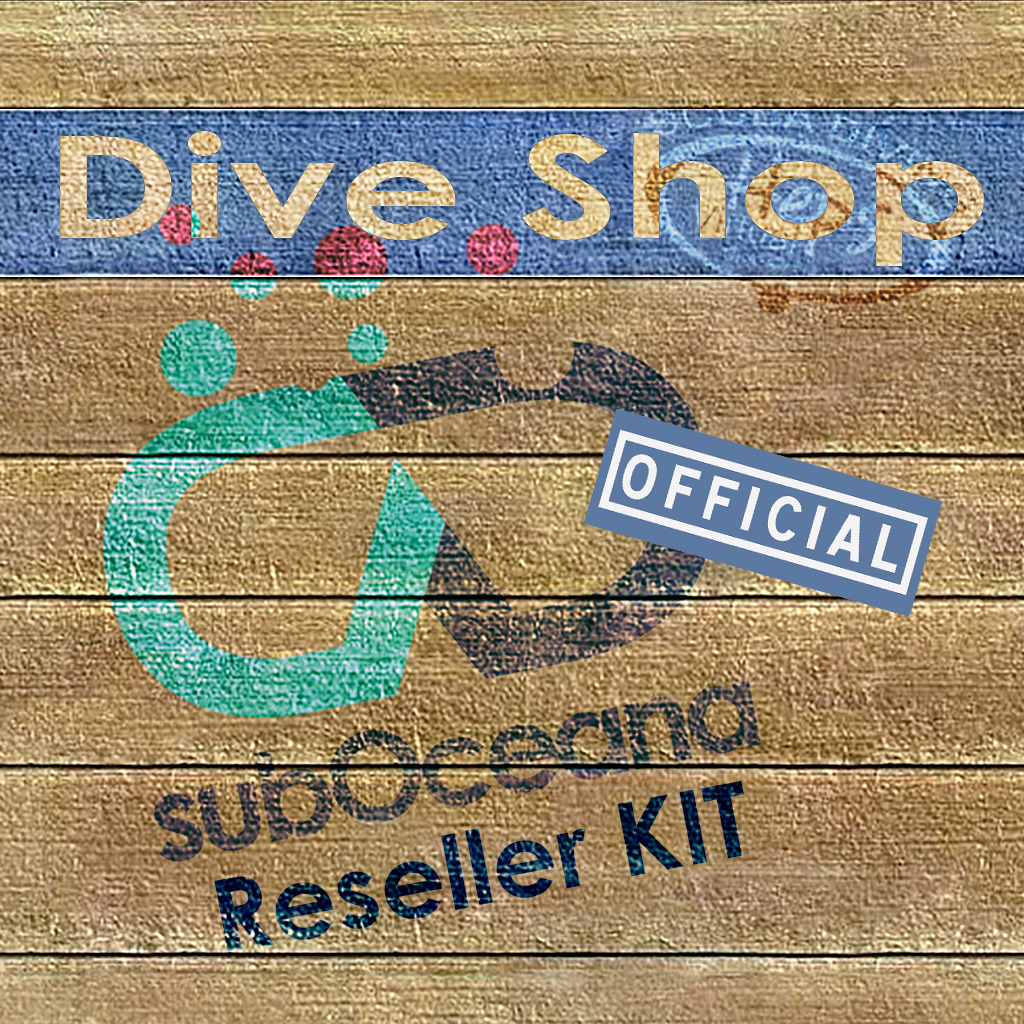 This Reseller Kit will list you on the top this official web Page
Just rent a store and rez the Vendors you want to use. All Done! Depending of your kit, you will get 25% or 50% of each Sale!
Products and prices included in this Kit are listed here : https://marketplace.secondlife.com/stores/17471

GETTING STARTED
The Catalog Vendors by CasperVend allows you to sell all of my 'subOceana - HEPS Virtual Dive systems' products listed in the Catalog Vendor and get 25% or 50% commission on the list price. The main products of my designs are SCUBA DIVING ITEMS, with great details and a complete system that is growing in a complete Diving Simulation System. You can use the subOceana products jut for fun and discover underwater world, or to learn/teach scuba diving in SL™ , with real time instruments, interactive CHAT commands... and many more features.

HOW IT WORKS
- Rezz it anywhere you like (your Shop for example)
- Grant it debit permissions (otherwise it cannot pay the owner of the objects sold through it)
- It will automatically connect to the my sales network and download product info (Just repeat this steps for each vendor you rezz - the vendors are copy, modify and no transfer). Please refer to respective 'User Guide' for details.
- The shop will be instantly listed on https://sldive.suboceana.com (this page)
VISIBILITY
Place the vendors in areas that have good visibility for results. 'You cannot buy what you cannot see.' Most sales happens because, a display picture caught the eye.
Rezz more vendors for greater visibility.
The larger the size of display vendor, the greater the chance of getting more visibility and sales.
TRAFFIC FLOW
Place the vendors in areas that have good traffic flow to increase visibility.
LOCATIONS FOR VENDORS
1. Your own land.
2. Your Stores.
3. Friends with land, especially if they have a mall, club or other attraction that draws in people.
4. Approaching the owners of other lands who have great traffic. You'd be pleasantly surprised how many will agree.
PAYMENT
On all sales, you earn 25% or 50% automatically (depending of your KIT) - no manual crediting takes place, the vendor does it all for each sale. When a customer pays the vendor, they are paying you, as you're the owner of the vending machine. The machine will automatically calculate how much of that payment is your commission and debit the rest to pay me. If the product sold is for example L$1000, on a 50% affiliate vendor, it goes like this:
1. Customer pays the vendor L$1000 which is credited to your account.
2. Vendor calculates your commission (in this case L$500, at 50% commission).
3. The vendor then pays me the balance L$500,
Note that CasperVend (vendor's system) are also taking a 2% commission on the global balance (so we get each 500 - 1% = L$495).
PLEASE NOTE: For the attention of all subOceana Dealers...please be aware that no commission is paid to you for purchases you personally make from your own Vendor.
HOWEVER, you can go in Barton, our main wharehouse, with your group tag "subOceana Reseller" activated, you will have 50% discount on your purchase.
PROBLEMS
If you get questions direct from customers, as you'll be down as the owner of the vendor, please just forward the question to me or ask the customer to contact me in World or on https://sldive.suboceana.com, and I'll take care of it.
UPDATES
Inventory updates are automatically sent to the vendor so it will be kept up to date when I add new items for sale, change the product images or change the product pricing. You don't have to do a thing!

LEGAL
I reserve the right to disable any vendor at any time for whatever reason. I reserve the right to ban an avatar from registering any vending machines with 0oO HEPS Virtual Dive systems 0oO server should the need arise. There will be no refunds. This will not be done unless a reseller acts contrary to the interest of the partnership and the interest of 0oO subOceana - HEPS Virtual Dive systems 0oO.

QUESTIONS?
Please refer to the 'User Guides' included or 'https://sldive.suboceana.fr' before IMing me with questions.
If you have any question that is not covered above, or a suggestion, just contact me and I'll be glad to help you out.
0oO subOceana HEPS Virtual Dive systems 0oO
Phil Ocean / LouRavi Karas